Value One
Developing spaces, delivering smiles. 
More visions, more quality of life, more joy. For more than 20 years, Value One has been developing and managing real estate projects and city districts that offer more. We think outside the box, create new things and invest in sustainability. Our mission is to set new standards and delight our clients with everything we do. That's why we need a strong team.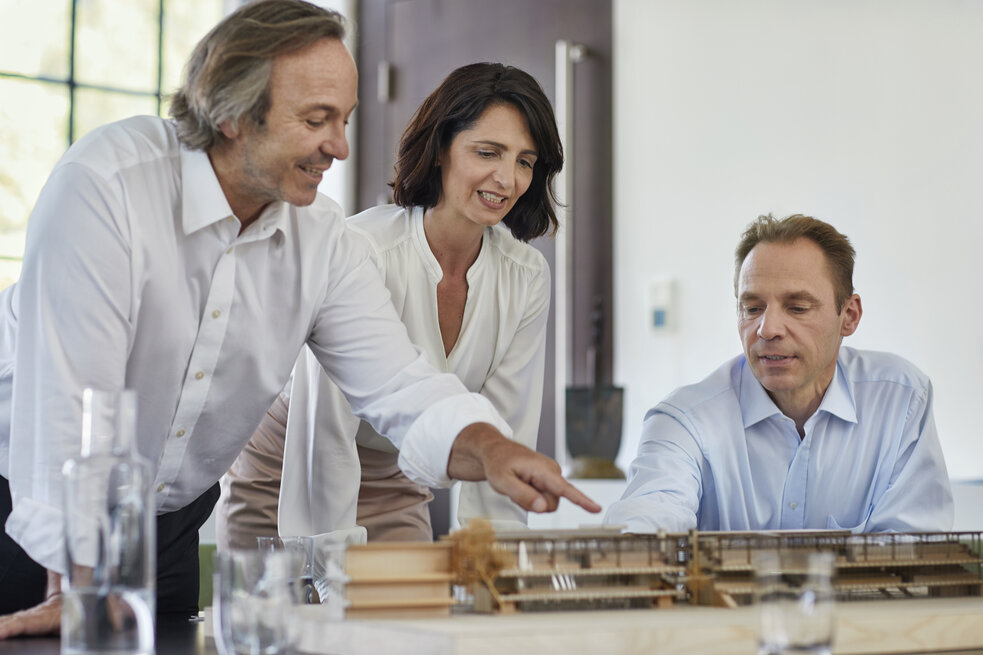 attractive projects

31
employees

160
years of know-how and experience

20
people can look forward to new living space

25000
bn euro overall level of investment

2
fountain

1
lake

1
fish

43
m² green space

13000
trees

400
m² gross floor area

600000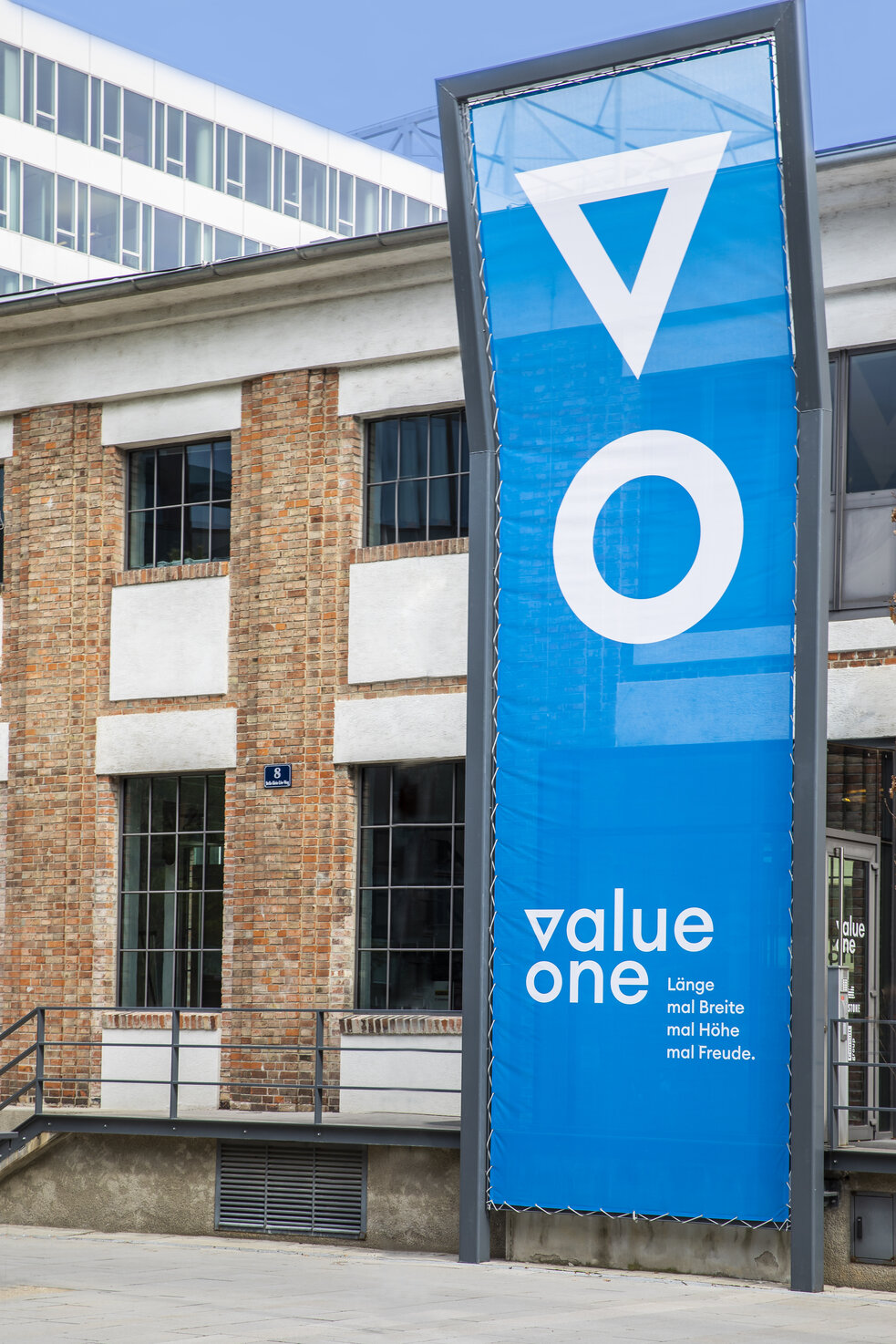 Value One – a strong team
Behind every successful company, there is strong team. The Value One team consists of 160 experts in the fields of development, operations and investment. They devise, plan, build and market ambitious residential, hotel and office projects all across Europe and bring innovative concepts and brands to life.
Value One's company structure
The management team of Value One Holding
360-degree expertise
Our services at a glance
With expertise and diligence, we take care of the entire life cycle of every property – from the first idea down to property management. This means more time, more security and more joy for our clients.
Development
As a developer, Value One covers the entire process from property acquisition to planning, development, marketing and sale or rental.
Operations
Our know-how encompasses real estate and facility management as well as the operation of hotels and student apartments. We turn properties into success stories.
Investment
To this day, the Value One enterprises have devised and developed outstanding real estate projects worth about two billion Euros. Both small and large-scale investors benefit from our bespoke solutions.
Facts, that merit some space
To this day, the Value One enterprises have devised and developed outstanding real estate projects worth about two billion Euros.
For 20 years, we have been honing our weapon against run-of-the-mill concepts: our passion for real estate that improves people's quality of life.
By 2023, more than 15,000 people will be living and working in our properties. Vienna's urban development project Viertel Zwei and our MILESTONE premium student apartments across Europe are only two examples of the standards we set.
We think ahead
Value One has been developing real estate projects and city districts for more than 20 years. We have a sure instinct for space and opportunities – but we don't stop at that.
Our structured work is focused on the future of housing: Based on our own innovation system, we analyse the needs of the future and recognise the trends of tomorrow.
With the help of international experts, we make sure that all our projects are future-proof.
Project with vision
Mo - affordable living
Our affordable "Mo" residential project is a prime example of the innovative living concepts developed by our innovation team. Thanks to its individual mobility concept and flexible construction, we managed to cut down household expenditures by 25 per cent.
Another one of our flagship projects: Krieau power plant. The power plant replaces the technical support centres of the residential and office buildings at Viertel Zwei, helping to reduce carbon emissions by 60 per cent.