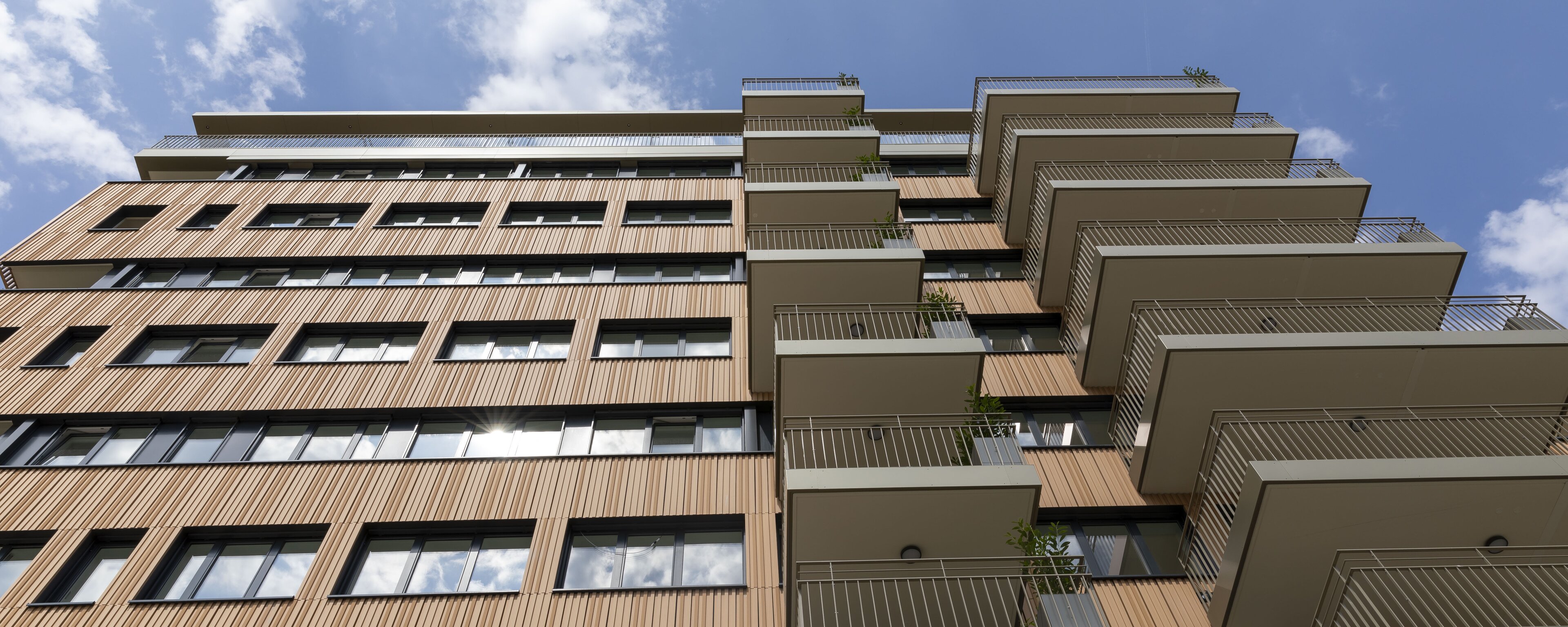 re:volution
Digital facility management for carefree living
With re:volution, property owners and managers as well as tenants enjoy full-service support from a single source. The new and innovative operating model combines analogue and digital services and is a service platform, marketplace and community manager all in one.
Benefit from personalised services and receive daily news and offers to make your everyday living more pleasant and efficient! Using re:volution means experiencing a new level of comfort.
Property management rethought – with re:volution
As a modern, virtual and hybrid service model, re:volution reinvents the classic picture of the real estate industry. Based on smart algorithms, re:volution offers personalised services that are precisely tailored to your needs – from consulting and access to marketplace products or services to technical maintenance.
The digital platform also bundles, structures and organises all real estate-related information and communication processes. Marketplace services are offered, tendered and billed via digital media. That's how you receive high-quality 360-degree service for optimal living comfort.
Our re:volution services
re:volution offers customised solutions for individually defined requirements. These include, for instance:
parcel services
cleaning services
laundry services
tailor's services
room and infrastructure services
house sitting services during holidays
various handyman services
emergency insurance packages
in-house co-working offers
and much more ...
Your advantages
In the smart facility management of re:volution, all organisational steps are combined into one service offer. Provision, organisation and billing of services are bundled digitally and can be booked around the clock – quickly and easily. The advantages offered by our digital solution:
lasting value retention of the property through regular service updates
personalised offers
ongoing news and suggestions for creating a comfortable everyday living environment
flexible booking of high-quality full-service offers
Our services
With re:volution, we focus on the wishes, questions and needs of our customers. What concerns arise in your everyday living? Where do you need support? What services are you missing?
re:volution by Value One meets your needs with expertise and efficient solution proposals. We quickly provide answers and accompany you throughout the different stages of your property's lifecycle – to make sure that you feel absolutely comfortable in your own four walls every day.