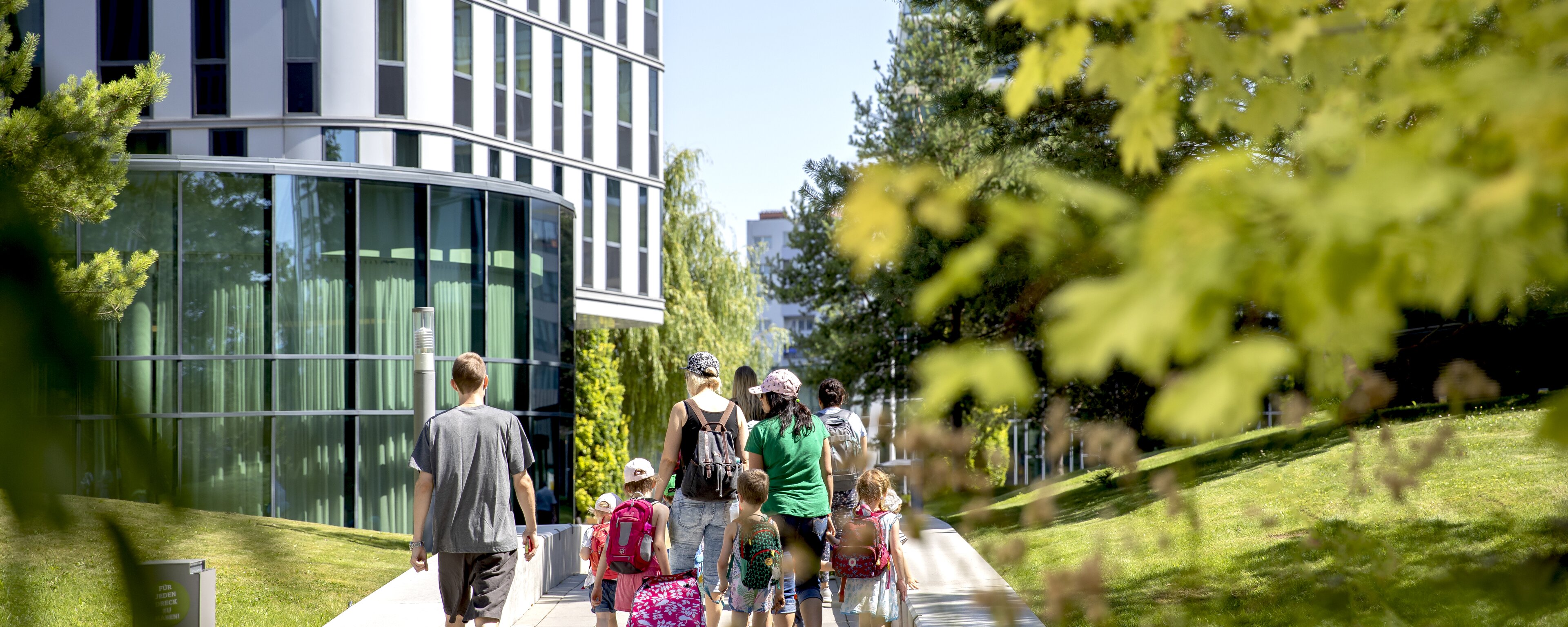 The urban development of tomorrow
For many years, Value One has been thinking about the future of urban development. What will sustainable working and living look like tomorrow? For us, the answer is clear: environmentally friendly, compact and varied. With our holistic concepts, we offer unmatched quality of life and working space.
Working and living
urban quality of life taken to the next level
Everywhere you look, people are drawn to metropolitan areas. They leave their rural environment and move to the city.
As experts in the field of urban development, Value One stands for highest quality of life. Plenty of green and leisure spaces, local amenities, kindergartens, a balanced mixture of offices and apartments, thought-out district management and a sophisticated architecture – all of these aspects are taken into account when we are planning our projects. Our top priority: people and their individual needs. Our aim is to create living city spaces that people enjoy.
Our 4 principles of sustainable urban development
1. A city of short distances
Our urban development is based on holistic, future-oriented and sustainable planning with the aim of providing residents with excellent quality of life. And our strategy pays off – as proven by the fact that our car-free Viertel Zwei near the "Green Prater" received the ÖGNI's first platinum development certificate as a sustainable city district in 2018.
Our planning is focussed on:
a balanced mixture of offices and apartments
intelligent, smart concepts reducing distances between residence and workplace, fostering a low-traffic infrastructure
local shops and amenities within walking distance
2. Community and communication
Cooperative. Interconnected. A meeting place for everyone. These aspects define our urban development projects. They are built on the following pillars:
Participation. Value One puts the customer's needs first – as early as during the district planning phase. Our mission is to shape the future together with you.
Community. We understand city quarters as places to meet and mingle. As places where densely knitted communities are born.
Cooperative planning. Stakeholders as well as future tenants are involved in the development process from an early stage.
District management. An on-site contact is available for all matters of district life.
3. Free space as a communication zone
Viertel Zwei provides plenty of spaces for relaxation, leisure activities and meeting other people. The green and varied surroundings bring people together – for a stronger sense of community across all age groups.
4. Intelligent energy and traffic concepts
Climate-conscious building and renovations are important aspects of our holistic urban development concepts. In order to achieve a carbon-neutral environment, we make use of resource-oriented cogeneration.
The Krieau power plant is a prime example of intelligent energy use, distribution and storage. Compared to conventional heating systems, this allows us to cut down by 60 per cent of carbon emissions at Viertel Zwei.
Our projects are characterised by maximum mobility with a minimum of traffic. Viertel Zwei in Vienna is virtually car-free. Thanks to its excellent, reliable connection to the public transport system, the city centre of Vienna is easy to reach. In addition, our innovative electric carsharing programme "Wir fahren ins Grüne" ("Into the green") ensures maximum mobility for the district's residents.
Viertel Zwei in Vienna
A success story
Once a concrete jungle and architectural no man's land in Vienna's Leopoldstadt district, Viertel Zwei is today one of the city's greenest and most varied urban development projects. Our aim is to offer living and working spaces with a quality promise. To find solutions for individual needs. On more than 160,000 square metres, we have created the city district of tomorrow.