Residential
Klostergarten
Wiener Straße 66, 3400 Klosterneuburg
Klosterneuburg, one of the most picturesque municipalities of the Wienerwald, is home to "Klostergarten" ("Monastery Garden") – a thought-out construction project in a stellar location at the outskirts of Vienna.
The project consists of 72 privately financed apartments built on leasehold property with plenty of open spaces such as gardens, balconies and terraces. South-facing living areas offer splendid views of the picturesque landscape surrounding the premises.
Klostergarten
Project type

Residential

Sales

Spring 2020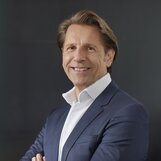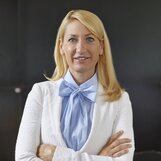 Living between vineyards and Danube
Location and surroundings
Wiener Straße 66, 3400 Klosterneuburg
Klostergarten offers the optimal combination of buzzing city vibes and quiet rural life. A place full of character!
Your commission-free home
There is no purchaser's commission when buying a flat at Klostergarten, only ancillary costs amounting to about 6.5 per cent of the purchase price.
Ancillary costs include the following:
3.5 % real estate transfer tax
1.1 % land registration fee
1.8 % contract fees excl. statutory VAT and cash expenditures for accreditations and revenue stamps