Residential
Project in Liesing
Gastgebgasse 19-21, 1230 Wien
Living in the new Liesing – at the urban development area Atzgersdorf, new apartments with modern architecture and high-quality fittings will be created. In the south of Vienna, a new neighbourhood is being created with the possibility to influence this development. The strategic plan for the development has already been drawn up. The focus is on the creation of open spaces, beneficial road networks and a social infrastructure. The expansion of the historic centre has also been taken into consideration. Take part in shaping the new Liesing. Citizens are integrated into the planning process and can contribute in an open and constructive dialogue.
A district in growth, by the end of April 2023, 38 flats will be developed. The 2 to 4-room apartments are ideal for singles, couples and families. The flats on the upper floors are equipped with balconies. Each ground floor flat has its own garden for the little luxury in life. In addition, a communal garden with a playground promotes social exchange among the residents. The issue of mobility has also been taken into account, there will be covered bicycle parking spaces with electric connections.
Sales start: Winter 2021
Make your reservation!
Project in Liesing
Project type

Residential

Completion

Spring 2023

Units in total

38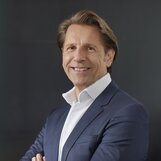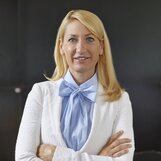 Location and surroundings
Gastgebgasse 19-21, 1230 Wien
Living in the green south of Vienna - Liesing is the district with the most natural landscapes and parks. The Liesingbach, is one part of it and is just a few walking minutes from the apartments. The shore area with many trees invites to various sports such as running and cycling or to long walks. It is the perfect area for recreation and regeneration. In the strategy plan for the new Liesing, cultural leisure activities have also been considered. The cultural centre of the district, the former coffin factory, will be a 3-minute walk away. The micro centre of Atzgersdorf is reachable in 15-minutes by feet. The plan is to modernise and expand it in order to create a lively place with local suppliers and service providers. Also, the public transport will be improved, according to the strategy plan. There will be a new S-Bahn station, called Rosenhügel, which will be near the apartments.