Residential
Grünblick
1020 Wien
Convenience Living has a new name: "Grünblick" at Viertel Zwei. The project will include 340 apartments ranging in size from 1.5 to 5 rooms – all of them characterised by lots of light, transparency and green views!
The 90-metre building will boast about 23,700 square metres of residential space and 2,500 square metres of office space. Plans include a roof-top pool, a roof-top gym, a sauna and various conservatory-style outdoor areas. The high rise offers splendid views across the Danube and the "Green Prater".
Grünblick
Project type

Residential

Leading Architect

Mario Cucinella Architects

Local Architect

Zechner & Zechner ZT GmbH

Specials

Rooftop Pool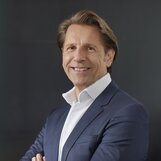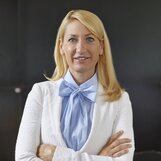 The modern living hub
With modern yet simple solutions for everyday life, the unique housing complex was designed to reduce daily stress with short distances to local shops, varied sports and recreation possibilities and an excellent infrastructure. Another benefit is the close proximity to the "Green Prater", a huge recreation area right in the middle of Vienna.
The designs of architect Mario Cucinella are focused on comfort and housing quality. In addition, the shared spaces of the Grünblick project are intended as an extension to people's personal living spaces, providing a perfect setting for tenants to communicate.
Grünblick is a hub for modern living and the perfect domicile for cosmopolitan city dwellers and families.
Make your reservation!
Location and surroundings
1020 Wien